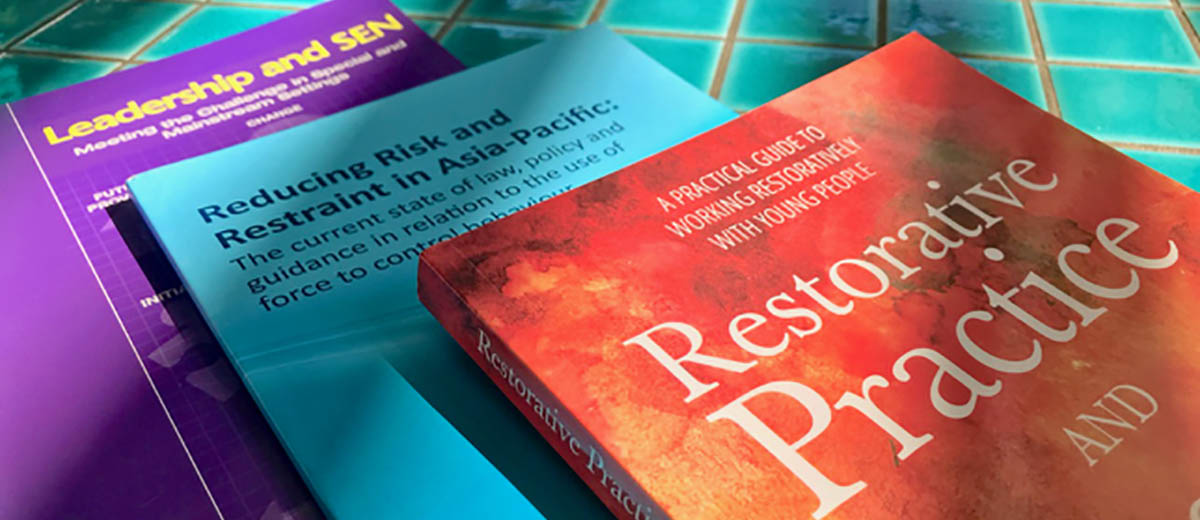 How can leaders turn their schools into outward looking centres of excellence? Answering that question, this book focuses upon the work of cutting edge leaders who are responding to the challenges of recent legislation and guidelines. It includes:
thoughtful case studies examine school culture, restructuring and reorganization
mind maps and chapter summaries to help readers get on top of crucial issues and ideas
helpful pointers on how to avoid pitfalls and maximise successes.
For special school leaders and prospective leaders, those involved in making decisions about specialist provision and anyone delivering training and support to those professionals.
Restorative Practices and Special Needs
Restorative Practice (RP) is an effective approach to discipline that has the potential to transform behaviour by focusing on building and restoring relationships. This practical guide explains how to implement restorative approaches with young people with special needs in educational or residential settings.
The book explores how RP is being used in general terms and through a number of case studies looks at how RP needs to be adapted for those with additional needs including Autism Spectrum Disorder, ADHD, Foetal Alcohol Spectrum Disorder, Intellectual Disability and communication difficulties. It includes guidance on particular issues such as staff facing crises, the issue of physical restraint and additional support parents require.
The book will be of interest to restorative practitioners, educational professionals including headteachers, teachers and SENCOs in both special education and mainstream schools and residential care leaders and staff.
Solutions Focused Special Education:
Practical and Inclusive Strategies For All Educators
(coming soon)

'Are you curious about the Future of Learning' – Journal of Futures Studies
LINK
'Navigating The Myriad Of Leadership Conversations' – Amazon Kindle
LINK
'Leadership in a time of Exponential Change' – Australian Educational Leader ACEL
LINK
'Augmented Intelligence – Opportunity or risk?' – The Queensland Principal, QASSP
LINK
'Intelligent Optimism in Education and Society' The Queensland Principal, QASSP
'The Democratisation of Coaching – Artificial Intelligence Coaching' The Australian Educational Leader – ACEL